Controversial Kemi Olunloyo has come again with some fact about installation of 5g in Lagos.
According to her,
"Lagosians Stay at home tomorrow if you don't want your Liver, Kidney for Pepper soup".
"Lagosians Stay At Home Cos 5G Network Will Be On Tomorrow" Kemi Olunloyo Says
One twitter user tweeted that "All over Lagos state. March 28 the 5G was on. Its fucking heat every where…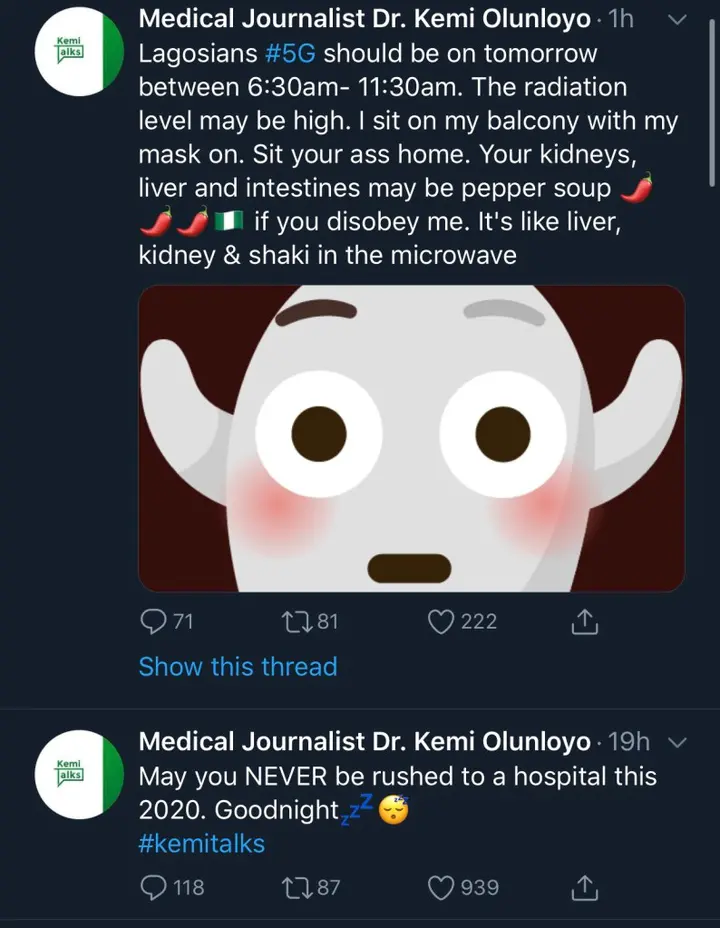 Buhari has been tipped with billions of dollars during the first hearsay and happening of COVID-19 in Nigeria. Together with some foolish African leaders."
She also claimed that 5g and covid19 has no relationship "I'm dealing with two issues.
Remember #5G has no link to #COVID19 but it's happening at the same time. All world leaders must focus on these separate issues."