Nigerian Investigative journalist, Kemi Olunloyo has claimed that the burial rights done for the late Chief of Staff, Abba Kyari was an arranged plot.
Olunloyo stated that the body was confirmed cremated so what exactly where they doing in Abuja?
Olunloyo said Mallam Kyari died in Ikoyi and was cremated -A time period was not specified. Kemi further revealed that the corpse that was buried today was one Dauda, an inner aide of the late Abba Kyari. This has indeed caught the eye of many and wants an answer with immediate effect.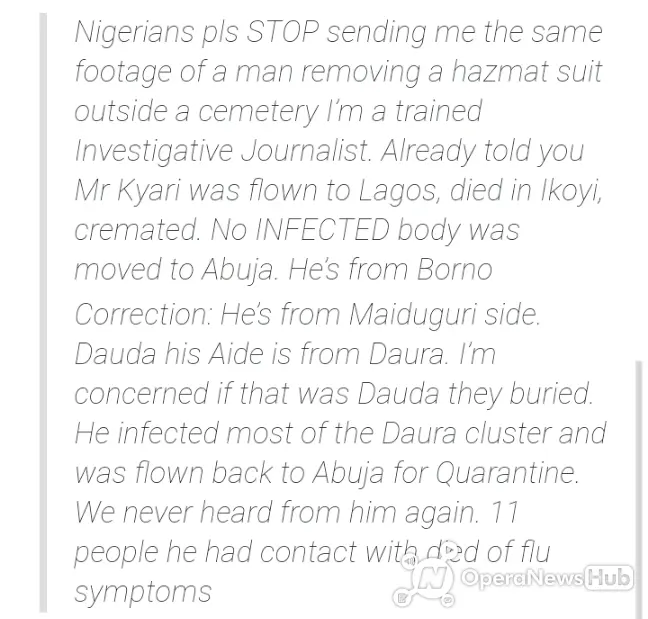 The burial was done in line with the laws that govern a muslim burial. Wherever the chief of staff Abba Kyari is, may his soul rest in peace .