Dele Momodu on his Twitter handle giveaway for Nigerian Student, where they have to drop their names, school and proof of student ID & account number.."
Acvordjbg to his Twitter handle, he said that "Once again, I'm about to reach out to Nigerian students from every part of our country without discriminating against anyone on account of ethnicity, religion or gender. Pls, help us to help you by obeying the instructions. Write names, school and proof of student ID & account…"
That is the statement of Dele Momodu, Nigerian renowned writer to Nigerian students on his Twitter page.
This is the screenshot of his statement;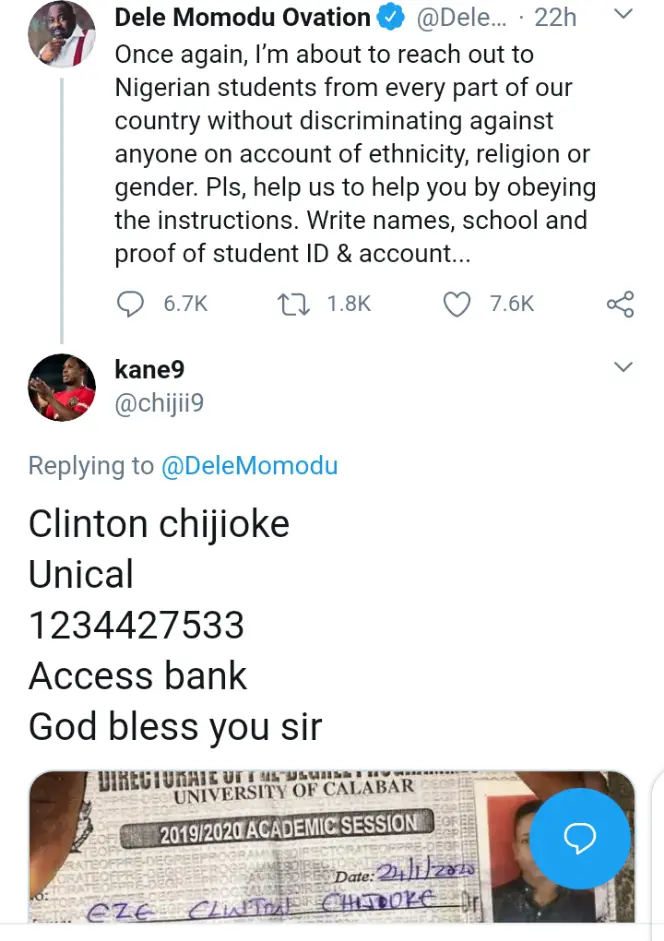 He said he wants to reach out to every Nigerian student in cash as a form of economic stimulus during this COVID-19 lockdown.
What are you waiting for, if you are a parent, tell your children in higher institutions to send their account details and photos of their school I.D cards to Dele Momodu Ovation on his Twitter handle very fast and furious.