The Adamawa born politician, Adamu Garba took to his verified Twitter handle to blast Nnamdi Kanu for saying that Amotekun has been politicalised.
Recall that Adamu Garba was the same person that advised Nigerians to invest on cow business shortly after CBN ban the use of cryptocurrency, stating that it is more profitable than all crypto currencies combined.
Adamu in his tweet said that Nnamdi kanu is an advocate of hate speech who runs an imaginary fraud territory and have the guts to insult the genuine sons and daughters of oduduwa using a command and control tone.
He further stated that the good thing is, if Nnamdi kanu conduct a referendum in the East today, 99% percent of them will end up rejecting him.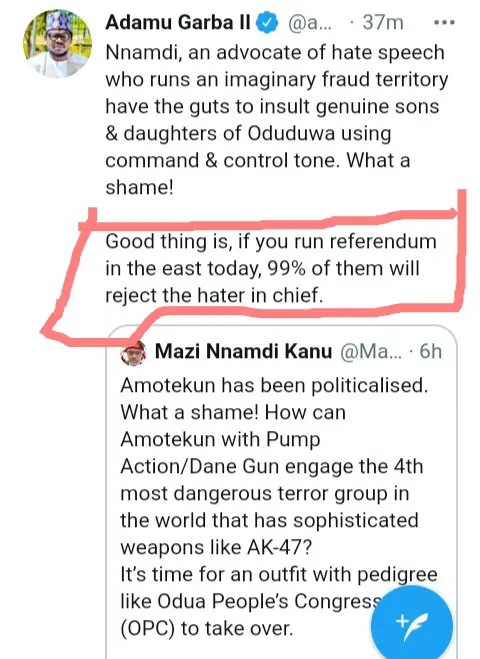 His tweet stirred up mixed reactions from Twitter users online.
A certain user reacted saying that he should push for referendum let's see what happens.
Another user who agrees with him said that most igbos leaving in the north would prefer to stay instead of coming back to the East.